We wanted to take a moment for some air and let everyone know we are working as quickly as possible to get all orders out in a timely manner. We had a larger than expected turn out for the 1st holiday release and it set us back a few days.  Because of this, we have decided to hold back on the 2nd release of our Fall collection until Monday, October 29th. This release will include limited edition perfumes that includes a few Halloween scents that we originally wanted to release October 16th. We apologize for the inconvenience but rest assured,...
---
We are currently on hiatus to allow a short break as we begin to prepare for the upcoming holiday season. All orders received by Wednesday, July 11th, 2018 will be shipped out by July 12th, 2018. We will return to processing orders beginning August 13th. All orders received during this time will not be processed during the hiatus.  Our upcoming fall and halloween collections will be released August 17th, 2018. We will be available via email should you have any questions.   Thank you!   The DB Dolls
---
We have new collections coming June 2nd, 2018. Be sure to sign up for our newsletter for all the latest updates.  
---
Black Friday and Cyber Monday is here! Enjoy once in a lifetime discounts this Friday only! (sale begins midnight tonight and ends 11:59pm PST tomorrow night, Friday November 24th) All Black Friday Cyber Monday weekend long. Many new things will be available. Please note, that our TAT can vary and although we make every effort to process your order in a timely manner, there may be a delay of up to 14 *business* days (this does not include weekends or holidays). This especially applies to the custom perfume orders. If you are in need of a rush, the rush order...
---
• bfcm • black friday • christmas • closed • cyber monday • holiday • holiday schedule • sale • shop • shopping • store news • vacation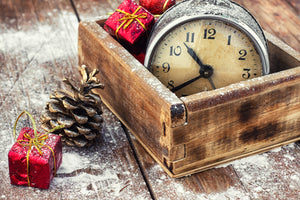 Black Friday and Cyber Monday are quickly approaching. We know you've been planning your holidays sales and we want to make it easier for you. No need to get up at the crack of dawn, no need to rush out after Thanksgiving dinner with a full belly. It's all here, all weekend long beginning at midnight on Black Friday and ending on Cyber Monday at 11:59pm, PST, all from the comfort of your home, in your pajamas, with those turkey day leftovers, a hot cup of tea, coffee, cocoa or whatever suits you, heck we wouldn't blame you if it...